Sri Subramaniar Devasthanam Melaka
Contact Selvakumar 0163310330 if you have info on the temple
HISTORY
SRI SUBRAMANIAR DEVASTANAM is a century old revered abode of LORD MURUGAN, situated on the bank of Malacca river, at the 6th km along the Bachang-Batu Berendam Road.
It was established by some ardent Hindus who lived nearby with a THIRISOOLAM as a symbol of worship. Later the THIRISOOLAM was replaced by a VEL and ever since, LORD MURUGAN has been the SANCTUM SANCTORUM.
Initially the temple was a wooden structure but in early 1950s a proper temple was built at the current site that was granted by the government with specific condition that the land be used for temple construction only. A piece of freehold land measuring 0.7029 hectare (1.737 acres) in front of the current temple was acquired in 2001 with contribution from devotees of Lord Murugan. The temple is duly registered wit the Registrar of Societies.
Lord Murugan, the main deity sits with Lord Karpaga Vinayagar and Sri Bhuvaneshwari Amman. The main festival of the temple is Thaipusam. About 10,000 devotess from all over Malacca and neighbouring states congregate at the temple to fulfill their vows and offer prayers to Lord Murugan. Apart from Thaipusam, special prayers and poojas are held on other Hindu auspicious days, such as Thirukkartigai, monthly Karthigai, Thai Ponggal, Vinayagar Sathurthi and Saraswathy Pooja. Rapid development around this area had resulted in an increase of the Hindu population and the number of devotees attending temple functions has also increased.
The last kumbabishegam of the temple was held in 1987 and currently the temple is in need of extensive repairs.
The temple Thiruppani Committee has drawn out a two-year plan to construct a new temple and hold the holy consecration by the end of 2010.
Facilities for devotees also need to be improved. As such the devotees /comittee have decided that the temple be rebuilt with better facilities.
The estimated cost of the Thiruppani is RM1,000,000.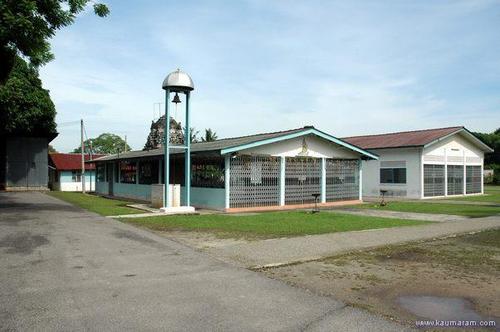 Temple Thirupani President --------------Dr. Sudhananthan
Temple address
Sri Subramaniyar Devasthanam,
Solok Bangsal,
Batu Berendam,
75350 Melaka, Malaysia


6-019-6551505
http://www.kaumaram.com/aalayam/dex_mal.php